Posted:
Monday, November 3, 2014
Comments: 0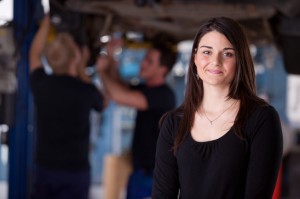 A lot of dealerships I work with are reluctant to spend their ad budget on service department related keywords for various reasons. Competing with national service brands such as Jiffy Lube or Pep Boys for high CPC service keywords such as 'oil change' and 'engine repairs' can seem daunting. Also, why spend money on the service department when they're in the business of selling cars. Those are valid reason, but here are some call analytics stats from Marchex that may make you think twice about ignoring PPC advertising for your service department.
– 74% of inbound calls to a dealership are to inquire about parts and services.
– 77% of phone calls to dealerships are from new customers.
– Only 14% of calls to dealerships are from customer inquiring about a new or used vehicle.
Obviously, calls regarding inquiries about new or used vehicles are considered the most valuable type of call. However, they only make up a small percentage of incoming calls to a dealership. The data suggests that there's great opportunity to increase profits with incoming calls for parts and services. In addition to increased profits, capturing leads for the parts & services department puts your dealership in a position to increase customer loyalty that will lead to sales later on. If your maintenance & service department does their job well, then those customers will return.
Customers arriving to your dealership from the parts & services channel provides a prime opportunity to bring in loyal customers to the sales lot. Eventually, the car that your repeat customer has been bringing into the service department is going to be put to the pasture. When that happens your service customer will be looking for a new vehicle and become a sales customer. It's much easier to sell to a satisfied repeat customer who is already familiar with your dealership than to try to pry a customer away from a competing dealership.
Learn more about how a service campaign can be implemented into your PPC campaign by contacting your Integrated PPC representative today.