Dynamic Inventory Based Ads
How It Works
Someone searches for a car. If it matches a car in stock, an ad is created. The shopper clicks on the ad. The searchers taken to the VDP.
Manage and view cost per click, total spent per car, and conversions from your PPC spend.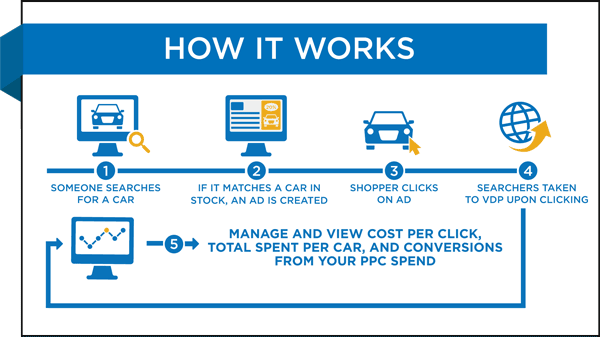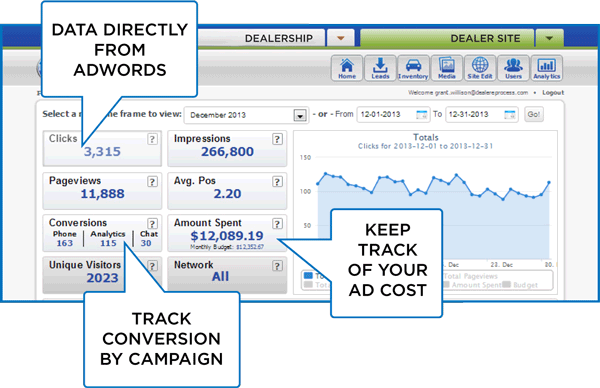 Targeted Pay Per Click
Do you want your website to show first in more searches?
Target Cars In Stock
Target the cars you have in stock. Send potential customers directly to the VDP.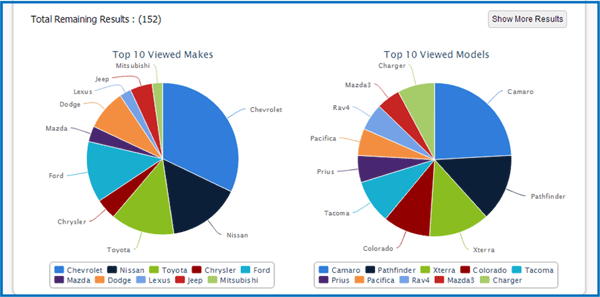 Full Transparency
Your results will be fully transparent. The results are directly from Google AdWords.
Cap Your Cost
The ability to cap your cost per vehicle. Totally integrated with your inventory.